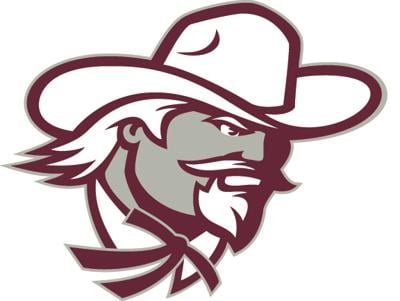 Throughout this preseason,
Purple & Gold
will preview all of
Western Carolina's
2020 football opponents.
In the
Catamounts'
opening game of the 2020 season, the Cats travel to Richmond, Kentucky to face the Colonels of Eastern Kentucky.
Western
faces the
Colonels
for just the sixth time, last playing in Richmond in 2009, coming home with a 24-7 win.
Game #1 - The Eastern Kentucky Colonels
When
: Thursday, September 3 at 7:00 pm
Where
: Roy Kid Stadium (20,000), Richmond, Kentucky
Radio
: Catamount Sports Network
TV/video
: ESPN+
Live Stats:
EKU Live Stats
Conference:
Ohio Valley
Nickname:
Colonels
Colors:
Maroon and White
Enrollment:
14,980
EKU Message Board
:
Maroon Nation
The Series
: In only the 6th meeting between the two teams, the Cats own a 2-3 record overall against the Colonels. Eastern Kentucky's all-time record in games played at Roy Kidd Stadium is 227-60-1.
Games that will be played by the Colonels this season before the WCU contest
: 0 - This is the opening game for both teams.
Last Game vs. EKU
(November 14, 2009) -
Jaynes, Pittman and Special Teams Lead Western Carolina to 24-7 Road Victory over Eastern Kentucky
Western Carolina turned a pair of second-half Eastern Kentucky turnovers into points as quarterback Zack Jaynes tossed three touchdowns, including two to junior Marquel Pittman, as the Catamounts ended an eight-game road losing skid with a 24-7 non-conference victory over the Colonels in front of 4,200 fans Saturday afternoon at Roy Kidd Stadium.
Last Season's Record (EKU)
: 7-5 overall, 3-2 home, 4-3 away, 5-3 OVC
Head Coach
:
Walt Wells
was hired as the 15th head coach in program history on Dec. 9. Wells most recently served as a quality control assistant at the University of Kentucky during the 2018 and 2019 seasons. The 2018 Wildcat team beat Florida for the first time in 32 years, posted the program's best Southeastern Conference (SEC) record in 41 years and beat No. 12-ranked Penn State in the VRBO Citrus Bowl. All totaled, the 10-3 record was Kentucky's best season in 41 years and only the third 10-win season in school history.
Offensive Formation
: Multiple Spread
- 2019 offense: 27.9 ppg. (56th in FCS)
Defensive Formation
: 4-3
- 2019 defense: 22 ppg. (22nd in FCS)
Offensive starters - Returning/Lost: 9 / 2
Defensive starters - Returning/Lost: 7 / 4
Specialist - Returning/Lost: 3 / 5
In November 2019, the Colonels fired fourth-year head coach, Mark Elder. Elder compiled a 21-24 record and went 15-16 against Ohio Valley Conference teams. In December, the Colonels hired former EKU assistant coach Walt Wells to fill the head coaching vacancy.
EKU is returning 16 starters, 9 offensive and 7 on defense. Redshirt sophomore Parker McKinney returns as the quarterback. McKinney finished the season 116-for-221 (52.5 percent) for 1,371 yards, threw seven touchdown passes, but gave up nine interceptions. He also rushed for 280 yards and scored five touchdowns on the ground. The Colonels lost 4 defensive starters, including All-American defensive end Aaron Patrick.
Four Colonels were chosen to the HERO Sports Preseason All-Ohio Valley Conference Team -- running back Alonzo Booth, offensive linemen Tucker Schroeder and Jackson Bardall, and linebacker Steven Crowder.
Two Eastern Kentucky juniors Tucker Schroeder and Graham Ashkettle were selected to the preseason All-OVC team, both on the offensive line, as well as running back Alonzo Booth for the Colonials,
2019 Eastern Kentucky Statistics
:
Rushing Offense: 1628 yards
Yards per game: 203.5
Yards per rush: 4.5 yards
Rushing 1st downs: 70
TDs rushing: 20
Passing Offense: 1430 yards or 178,8 yards per game
Avg. per pass: 12.1 yards
Passing 1st downs: 69
Passing Comp-Att-Int: 118-238-9
TDs Passing: 6
Total Offense: 3058 yards or 382.2 yards per game
Fumbles-Lost: 6-3
3d Down Conversions: 39%
4th Down Conversions: 38%
Field goal attempts: 17 - 19
On-side kicks: 1-1
Red Zone Scores: 37 of 38
Red Zone Touchdowns: 22 of 38
Game prediction
: Per the
Massey Ratings,
the Cats have only a 13% probability of winning (17-34) over the Colonels.
--------------------------------------
Join the conversation and leave a comment below