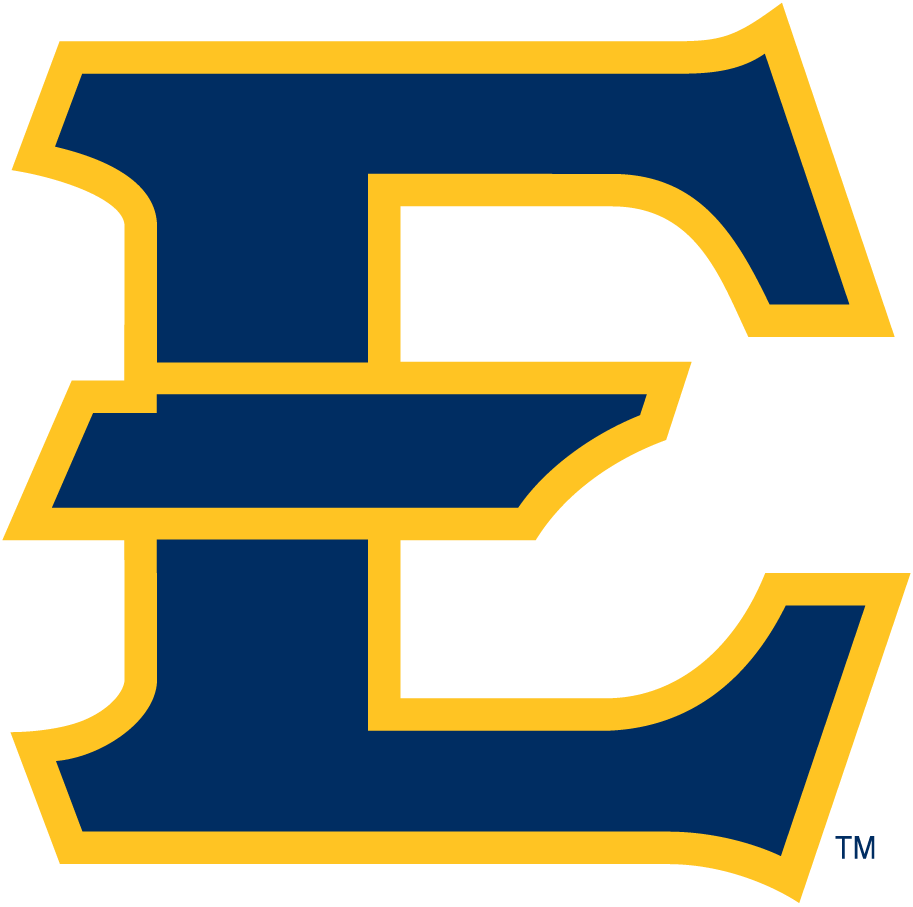 Who
: ETSU Bucs
When
: Friday, Saturday, Sunday - April 28-30
Times
: 5 pm, 2 pm, 1 pm
Where
: Thomas Stadium, Johnson City, TN
TV/video
:
ESPN+
Live Stats
:
ETSU Live Stats
Nickname
: Buccaneers
Location
: Johnson City, TN
Colors
: Blue and Gold (Yellow)
Mascot
: Bucky
Students
: 14,334
Message Board
: Buccaneer Nation
This year's record
: 18-20 overall, 11-9 home, 7-11 away, 0-0 neutral, 4-8 SoCon
Head Coach
: On July 10, 2017, the ETSU Department of Intercollegiate Athletics announced that former Stony Brook associate head coach Joe Pennucci has been named the new head coach of the Buccaneers' baseball program.
Overall Record
: 128-95
Record at ETSU
: same
The Series
: The Cats are 69-43 overall against ETSU, with a 28-15 record in games played in Johnson City. However, the Cats are only 2-8 in the last 10 games played against the Bucs, and come into this game on a 4-game skid with ETSU. The two teams first played in 1974.
The Bucs were picked to finish 5th in both preseason polls by the coaches and media, and ETSU had three players selected for preseason all-conference honors. Catcher, Noah Webb, Jr and outfielder Tommy Barth were selected to the first team, while designated hitter Garett Wallace, Sr received second team honors. Senior right hand pitcher Nathanial Tate is the current SoCon pitcher of the week, and honor he's received twice before this week.
The Bucs are hitting .296 as a team and currently have 4 players hitting above .300 this season. Nick Iannantone leads ETSU hitters with a .396 average, followed by Cameron Sisneros at .371, Cody Miller at .352, and Garett Wallace at .314 this season.
Last season, the Bucs finished with an overall record of 30-21 and owned a nice 22-6 record in Thomas Stadium. ETSU baseball won its third straight game on Tuesday against a familiar midweek foe, defeating Radford in out-of-conference action, with a 9-3 victory over the Highlanders just north of the Tennessee/Virginia border. Prior to that game, Monday was a day full of awards for ETSU's senior right-handed pitcher Nathanial Tate as he was named both Southern Conference Pitcher of the Week and one of Collegiate Baseball's National Players of the Week.
Last Sunday, Tate pitched 9.0 innings for the first time in his career, while striking out a career-high 13 batters in a 1-0 win over The Citadel to help ETSU win its first SoCon series of the season. He scattered five hits and four walks, but no runs for the complete game shutout. Along with Tate's shutout on Sunday, one day prior, Cade Carlson went 7.0 innings without a run allowed in a 10-0 run-rule victory over the Bulldogs for the Bucs first back-to-back shutout wins since 2007.
Projected Pitching Match-up:
Fri., April 28 | 5:00 pm | Coverage: ESPN+
WCU – Jr. RHP Jonathan Todd (1-2, 9.55 ERA; 10 app., 3 GS, 21K, 10BB)
ETSU – LHP Colby Stuart (1-2, 3.92 ERA; 13 app., 2 GS, 30K, 6BB)


Sat., April 29 | 2:00 pm | Coverage: ESPN+
WCU – Jr. LHP Kyle Riesselmann (1-2, 6.21 ERA; 9 app., 8 GS, 32K, 9BB)
ETSU – RHP Cade Carlson (3-0, 1.48 ERA; 12 app., 1 GS, 29K, 11BB)

Sun., April 30 | 1:00 pm | Coverage: ESPN+
WCU – TBD
ETSU – RHP Nathanial Tate (5-3, 4.01 ERA; 11 app., 11 GS, 58K, 26BB)