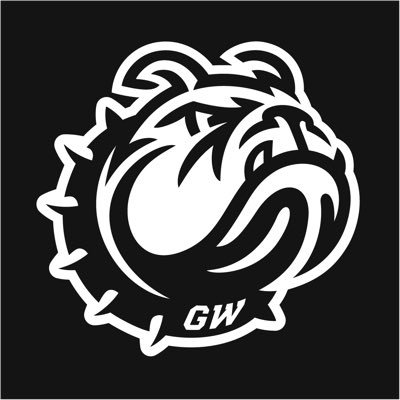 Who: Gardner-Webb Runnin' Bulldogs
When: Saturday, December 2, 2023
Time: 7 pm
Where: Paul Porter Arena
-announcers:
Conference: Big South Conference (BS)
Location: Boiling Springs, NC
Enrollment 3,144
Nickname: Runnin' Bulldogs
Mascot: Mac and Lulu
Colors: Scarlet and Black
Head Coach
: -
Tim Craft
-
Head coach Tim Craft has firmly established himself as one of the Big South Conference's premier basketball minds, winning 171 games through 10 seasons and leading the program to its first NCAA Division I men's basketball tournament in 2018-2019. He enters his eleventh season at the helm in 2023-2024.
Current Record (GWU): 3-5 overall, 2-0 home, 0-3 away, 1-2 neutral, 0-0 conference
Last Seasons Record (GWU): 15-16 overall, 8-5 home, 6-10 away, 1-1 neutral, 10-8 conference
The Series: Western owns a 6-10 overall record with GWU, going 4-6 in the last 10 games played. The Cats are on a two-game skid against the Runnin' Bulldogs, dropping the last two games in 2021 & 2022 in a home and home series.
The Catamounts start a four-game stretch of Big South Conference opponents, first up, Gardner Web. The Running Bulldogs were picked fourth in the Big South's 2023-2024 men's basketball preseason poll, and senior guard DQ Nicholas was named to the Big South's Preseason All-Conference First Team. Currently, the Runnin' Bulldogs are 3-5 overall, with wins over Erskine, Weber State, and Limestone. They have losses to Arkansas, Baylor, Colgate, Yale, and Queens.
Seven games into the season, Gardner-Webb is averaging 72.0 points per game, 39.7 rebounds per game, and 13.1 assists. Julien Soumaoro leads the 'Dawgs in scoring with 98 points. He is averaging 14.0 points per game and is third on the team in assists with 16. Caleb Robinson is second on the team in points with 86, and a team-leading 37 rebounds. He is averaging 5.3 rebounds per game. DQ Nicholas is third in scoring with 54, with Brendan Mykalcio in fourth with 43. GWU newcomer Isaiah Richards is fifth with 42 points and leads the team in field goal percentage at .842. Among the Runnin' Bulldog freshman, Darryl Simmons II is making his presence known with 39 points and 10 assists thus far. Four different 'Dawgs tallied double-digits in the victory over Limestone. DQ Nicholas and Caleb Robison led the way each putting up 15. Darryl Simmons II scored 12, and Julien Soumaoro continued his early season hot streak with 11.