For the 2022 season's fourth game, the Catamounts open conference play on the road, as they travel to Homewood, AL to face the Samford Bulldogs.
The Bulldogs finished the 2021 season in seventh place and were picked sixth in the SoCon coaches poll for 2022.
Game #4 - Samford Bulldogs
When: Saturday, September 24, 2021
Time
: 3:00 pm (ET)
Where
: Seibert Stadium, Birmingham, AL
Radio
:
Catamount Sports Network
-Play-by-Play Gary Ayers • Color Daniel Hooker • Producer: Jeff Bryson
-Play-by-Play Curt Bloom • Color Damian Mitchell • Sideline Blake Gardner
The Series
: The Cats are 3-16 overall against the Bulldogs since winning the first outing back in 1969. Samford owned an eleven-game winning streak against Western until 2015 when the Cats broke that streak in Cullowhee with a 56-36 win over the Dogs. The Cats have not won in Homewood since the Bulldogs joined the SoCon.
Last game played vs. Samford: Sep. 18, 2021 - Samford Escapes Cullowhee in SoCon-Opener at WCU, 42-37 - Trailing 21-3 early in the second quarter, Western Carolina stormed back with 28-straight points to seize a 10-point, 31-21, lead late in the third stanza in Saturday's Family Weekend matchup with Samford. However, the Bulldogs rallied with three-consecutive scores in building an 11-point edge and then held off a late Catamount comeback attempt to escape E.J. Whitmire Stadium / Bob Waters Field with a 42-37 win in the first Southern Conference game of the season.

Chris Hatcher's record vs. Western Carolina: 8-2
Kerwin Bell's record vs. Samford: 0-1
Head Coach
:
Chris Hatcher
. Chris Hatcher was named Samford's 36th head football coach on Dec. 11, 2014. Entering his eighth season at Samford in 2022, Hatcher boasts a career record of 161-93 in 22 years as a college head coach, having previously coached at Murray State, Georgia Southern, and Valdosta State.

Hatcher's Record at Samford (Years): 40-36 (8th season)
Career Record (Years): 161-93 (23rd season)


Last Season's Record - 2020-21 (Samford): 4-7 overall, 2-3 home, 2-4 away, 3-5 SoCon
This Season's Record - 2022 (Samford)
: 2-1 overall, 1-0 home, 1-1 away, 0-0 SoCon
Offensive Formation:
Multiple
Defensive Formation
: 4-3
Letterwinners Returning/Lost: 48/28
Offensive Starters Returning/Lost: 8/3
Defensive Starters Returning/Lost: 7/4
Special Teams Starters Returning/Lost: 2/3


Three members of the Samford football team were named to the 2022 Preseason All-Southern Conference teams. Nathan East was named to the first team at linebacker, while offensive lineman Gavin Orr and punter Bradley Porcellato were selected to the second team. In the SoCon preseason polls, the Bulldogs were selected to finish in 5th place by the coaches, and in seventh place by the media.
Since the departure of Liam Welch, juco transfer Michael Hiers seems to have nailed down the starting QB position. Currently, Hatcher's Air Raid comes in at sixth place in the conference standings, scoring an average of 20 points per game.
The Bulldogs were the worst defense in the FCS last fall, completing the 2021 campaign ranked 123rd out of 123 FCS teams ranked in total defense, surrendering a whopping 505.4 YPG last season. This year through 3 games, the Bulldogs remain in last place in the conference standings, giving up an average of 422 ypg.
Currently, the Bulldogs have wins over Kennesaw State (ASun), and Tenn Tech (OVC), while losing to (then #2) Georgia.
After last year's disappointing season, with Hatcher on the hot seat, he shuffled his staff and added seven assistant coaches, Chris Boone (Defensive Coordinator/Safeties), Brandon Cooper (Linebackers), Mike Krysl (Special Teams Coordinator/Tight Ends), Terrance Malone (Outside Linebackers), Darien Moody (Defensive Line), Lewis Freeman (Director of Football Operations) and Connor Koch (Director of Player Personnel) joined the full-time staff. Holdover, Ricky Turner was promoted to assistant head coach/offensive coordinator, and Shawn Bostick was elevated to associate head coach/offensive line. I don't see enough improvement in the defense to accomplish what Hatcher needs to remain in Birmingham.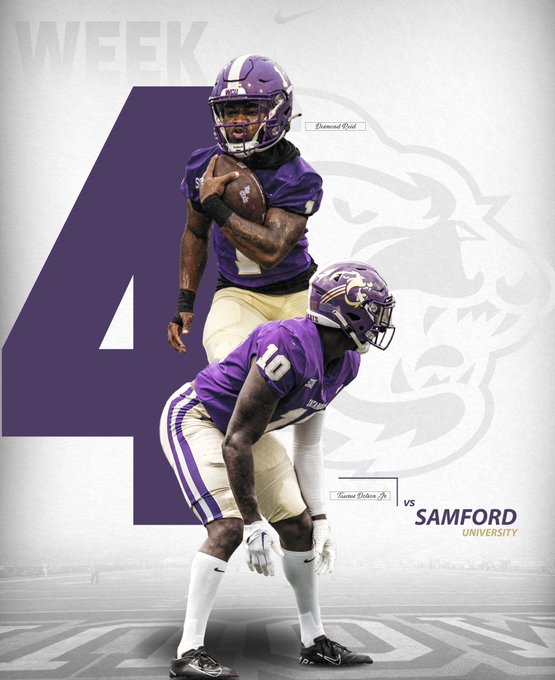 2022 Samford Statistics (3 games)

Rushing Offense: 317 yards
Yards per game: 106
Yards per rush: 3.6 yards
Rushing 1st downs: 22
TDs rushing: 0
Passing Offense: 725 yards or 243 yards per game
Passing 1st downs: 145
Passing Att-Comp-Int: 480-318-15
TDs Passing: 28
Total Offense: 1042 yards or 347 yards per game
Fumbles-Lost: 6-4
3d Down Conversions: 15 of 41 (37%)
4th Down Conversions: 1 of 2 (50%)
Field goal attempts: 2 - 4
PAT-Attempts: 6 of 7
Red Zone Scores: 6 of 7
Red Zone Touchdowns: 4 of 7
On-Side Kicks: 0 - 0
Penalties-Yards: 13 - 111