Garrett Brown
was the 705th overall pick, taken in the 23rd round by the Pittsburgh Pirates. The Asheville, N.C., product was a 43rd round pick by the Colorado Rockies out of high school in 2011. He is the first WCU outfielder drafted since 2013 when Julian Ridings was taken in the 18th round by the Tampa Bay Rays.
Brown, a former two-sport standout at WCU, saved his best for last on the diamond as he hit a career-best .321 with 84 hits to rank second on the team and sixth overall in the SoCon. Brown started each of the 58 games in which he saw action in 2016. Including his career best and SoCon-leading 34 stolen bases -- the third-best single-season in program history -- Brown concluded his WCU career with 45 career thefts, 14th in the school record books.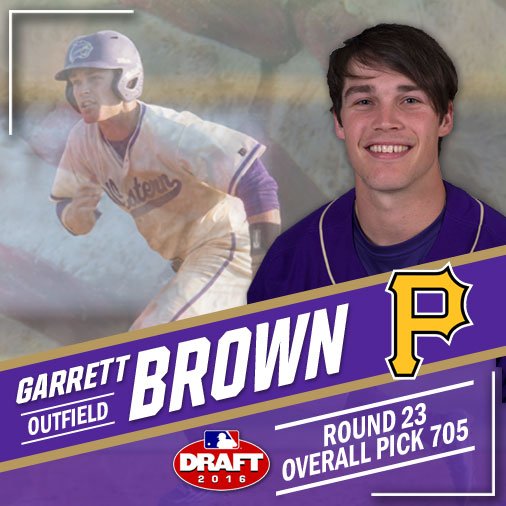 ****
Colton Davis
, the 753rd overall selection, concluded his Catamount career ranked fifth in program history with 90 appearances on the mound that included 81 out of the bullpen. The Commerce, Ga., native set individual single-season highs in 2016 with a record of 7-3 and a team-high tying 89 strikeouts.
Davis finished his career with a 10.89 strikeout per nine-inning average. His 31 appearances led the Catamount pitching staff in 2016 while ranking eighth in the SoCon.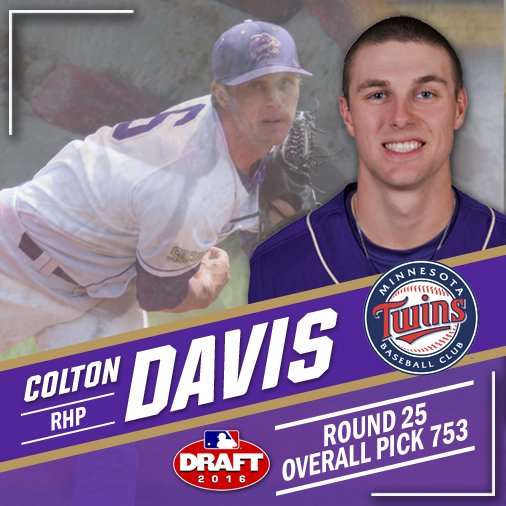 ****
Bryson Bowman
, the 998th overall selection taken in the 33rd round, still has the option to return to Cullowhee for his redshirt senior season in 2017.
In his first season playing for the Purple & Gold, Bowman left his mark in helping the Catamounts to the SoCon Tournament title for the first time since 2003, and a return to NCAA post-season play for the first time since 2007. The Baton, N.C., native hit .326 (74-for-227) with 35 extra base hits including 13 doubles, three triples, and 19 home runs to rank tied for third in the SoCon and among the top 10 nationally. Amidst a battle for the team RBI lead much of the year -- finishing second with 60 -- Bowman was a second team All-Southern Conference selection by both the league's head coaches and voting media, securing SoCon Player of the Week plaudits in late March.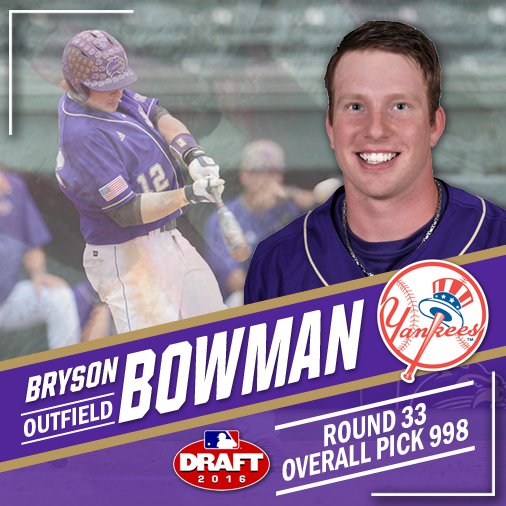 All pictures and information courtesy WCU Media Relations
Join the conversation and leave a comment below