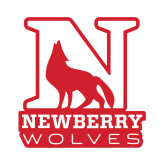 Throughout this preseason,
Purple & Gold
will preview all of
Western Carolina's
2018 football opponents.
Today we look at former conference mate, the
Newberry College Wolves
.
In the opening football game of the 2018 season, the
Catamounts
take on NCAA Division II
Newberry College.
For this year's season kick-off game, the Cats will host another
"White Out"
game in E.J. Whitmire Stadium as the Cats will sport an all-white look with white Adidas jerseys over white pants. For the fourth-straight year, a postgame fireworks extravaganza follows the home-opener.
Newberry
When
: Saturday, September 1, 2018 - Time: 6:00 pm
Where
: Bob Waters Field, Whitmire Stadium - Cullowhee, NC
Radio
: Catamount Sports Network
TV/video
: ESPN3 or ESPN+
The Series
:
Newbery
and
Western Carolina
have not met on the football field since a 1993 meeting in Cullowhee. The two schools met nine times in the 1960s as members of the
Carolinas Conference,
and the Cats are 10-4 overall against the Wolves, having won the last 8 games. The series started back in 1948, and and most of the games were played when both teams were members of the
Carolina's Conference
in the 1960s.
Head Coach
:
Todd Knight
-
Todd Knight completed his ninth year at the helm of the Newberry program in 2017, having made his mark as one of the most successful coaches in program history.
His 55-44 overall record makes him the second-winningest coach in school history and the only 40-game winner with a winning record in the 103 years of Newberry football. The 2016 South Atlantic Conference Coach of the Year has a .556 winning percentage, good for second in school history among coaches with 10 or more games at the helm.
Last year's record (Newberry)
: 5-6 overall, 3-4 conference, 2-4 away
In the offseason, the Wolves signed a new offensive coordinator, Todd Varn - a new offensive line coach, Taylor Corrnett, and a new tight ends coach, Zach Edmond. Newberry had 51 signees to mark National Signing Day. ax the Wolves signed one Shrine Bowler, 14 North-South All-Stars, and six Border Bowl participants, including the game's Most Valuable Player. The signing class also includes two Region Players of the Year and the 2A Offensive Player of the Year in Chesterfield quarterback Savion Watson.
Notable returning players
:
-Jamarcus Henderson (DL)Henderson finished second on the team with 59 tackles, including 47 solo stops
-Keito Jordon (DL) finished the season with 30 tackles, including 24 unassisted, and had a team-high nine quarterback hurries.
-Joe Blue (LB) totaled 11 tackles for loss, five quarterback hurries, two pass breakups, two fumble recoveries, and a forced fumble
-Jawanza Adams (DB) six tackles on five occasions, had 2.5 tackles for loss, and had one quarterback hurry.
-Tyler Anderson (OL) made nine starts at left tackle and two at right tackle this season. The sophomore from Anderson has graded out at 92 percent or higher in six of 11 games
-Markell Castle (WR) – third in school history in 100-yard games (9), fourth in touchdowns (17), seventh in yardage (1,757), and 10th in receptions (110)
2017 Wolves Statistics:
Rushing Offense: 1839 yds
Yards per game: 167.2
Yards per rush: 4.2 yards
TDs rushing: 15
Passing Offense: 1953 yards or 177.5 yards per game
Passing Comp-Att-Int: 139-269-10
TDs passing: 20
Total Offense: 3792 yards or 344.7 yards per game
Passing 1st downs: 75
Rushing 1st downs: 103
Fumbles-Lost: 17-7
3d Down Conversions: 65/153 or 42%
4th Down Conversions: 5/12 or 42%
Field Goals - Attempts: 11-16
Red-Zone Scores: 26-33 - 79%
Red-Zone Touchdowns: 21-33 - 64%
Punts (No. Yards): 56-2210 Avg. per punt: 39.5 yds
PAT-Attempts: 34-35 - 97%
Field Goals-Attempts: 11-16
On-Side Kicks: 0 of 0
Join the conversation and leave a comment below