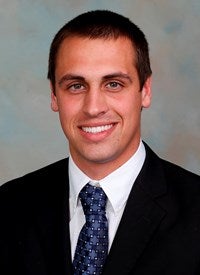 JMU Dukes football cornerbacks coach and recruiting coordinator
Tripp Weaver
is leaving JMU for Western Carolina.
According to the Daily News-Record, Weaver will be the Catamount football's new defensive passing game coordinator and secondary coach for the Catamounts.
At Western, Weaver reunites with John Wiley, the WCU's defensive coordinator. Weaver previously worked alongside Wiley at East Carolina in 2012 and 2013.
Weaver is a native of Asheville, N.C.and graduated from ECU in 2012. He is a 2008 graduate of T.C. Roberson High School and is married to the former Leigh Hatcher of Asheville, N.C.
Tripp Weaver's JMU Bio.
-------------------------------------