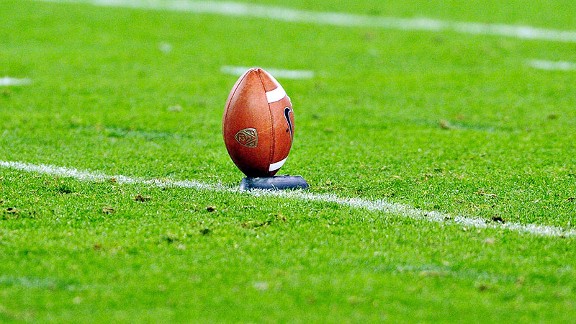 College Football, how we do love it. Five new college football teams will take the field for the first time during the 2012 football season, and 17 more programs set to launch between 2013 and 2015.
The rationale for adding football varies at each institution. Most schools fielding a new football team hope to create a more vibrant on-campus community, and feel that football helps in connecting with their alumni. Small colleges cite increasing enrollment and addressing gender imbalances, while larger universities feel football will raise the school's profile and help in their ability to attract research grants.
The five new football teams for 2012:
-
Bluefield College
(Bluefield, Va.):
NAIA
, Mid-South Conference - Athletics Director Peter Dryer,
Head Coach Mike Gravier.
-
Lindenwood University-Belleville
(Belleville,Ill.):
NAIA
, Independent - Athletics Director Scott Spinner, Head Coach Jeff Fisher. -
Misericordia University
(Dallas, Pa.): NCAA Division III, Middle Atlantic Conferences - Athletics Director Dave Martin,
Head Coach Mark Ross
.
-
Point University
(West Point, Ga.):
NAIA
, Independent - Athletics Director and
Head Coach Kevin Porter
. (Note: Point University was formerly named Atlanta Christian College, which was located in East Point, Ga.)
-
Wayland Baptist University
(Plainview, Texas):
NAIA
, Central States Football League - Athletics Director Dr. Greg Feris,
Head Coach Butch Henderson.